Comics on Cult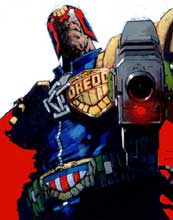 Cult presents a new site on 2000AD and British comics.
Click on the links below for great comic content including Judge Dredd audios, classic and new strips, interviews, features, quizzes and more.
We'll be updating the site weekly with new audio comics, and there'll be new strips to read too, so keep checking back.
---
---