Get writing...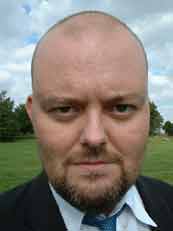 The BBC Get Writing site tell you how to write soaps and serials.
Ever wanted to become a television scriptwriter? Well, the BBC Get Writing site has got some good advice for you. They've put up a new module written by Gareth Roberts (Randall and Hopkirk (Deceased), Doctor Who audios, Emmerdale, Brookside) in which he tells us how to write for soaps and ongoing series.
Click on the links below for the flash and text versions.
---
---