Blake's 7 3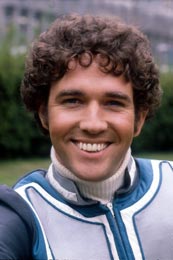 Third season comes to DVD in June.
BBC Worldwide have announced that the third Blake's Seven box set is coming out on 6 June 2005.
Season three is the first season without Blake, and so we see Avon thrust further into the limelight (giving Paul Darrow an excuse to eat the scenery. And the set next door).
Making up the numbers is Tarrant - Steven Pacey, he of the lovely voice and shaggy perm and Dayna - Josette Simon, she of the bow and arrow.
The release features the following extras:
Stuart's Stunts
Make-up artists
Character introductions x 2
Trailer for series four
Clean titles
Bloopers
Look North - Behind-the-scenes
6 Easter eggs
Casting Tarrant (screen tests/test scenes)
Just a reminder, the second series of Blake's 7 is released on 17 January 2005.
---
---