Farscape on Three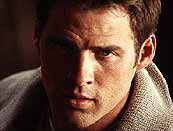 Crichton, Aeryn and crew back for BBC repeat run.
Farscape's first season is being repeated on BBC, starting on 7 February. The digital channel will show four episodes a week, airing them each night from Monday to Thursday at 12.10am.
The repeat run is part of a new late night D (for Destination) Zone, which will also include snap-happy documentary Paparazzi and sexy comedy Good Girls Don't.
Next week's episodes are the Premiere, in which astronaut John Crichton finds himself stranded a long way from home, Throne for a Loss, in which Rygel gets them all in trouble, Back and Back and Back to the Future, in which John starts seeing things, and I, ET, in which John makes first contact.
---
---