TV On Trial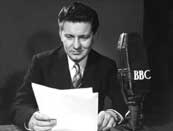 BBC Four's hunt to find TV's greatest decade begins.
On Easter Sunday, the first episode in a week of programmes examining the quality of television output decade by decade starts.
Kathryn Flett and Roy Hattersley will be the first set of two pundits - one for and one against - who each night will be taking a looking at some key programmes from a given year or decade.
You can also join in and register your vote for your favourite decade on the TV on Trial website.
TV On Trial is on BBC Four Sunday at 8.30pm.
---
---