Fantasy Sixties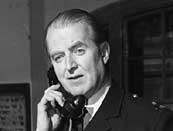 BBC Four is repeating the documentary Fantasy Sixties.
The launch of the first Soviet Sputnik satellite in the 1950s captured the public's imagination and prompted TV writers in the Sixties to experiment with fantastical storylines.
Originally Broadcast as part of BBC Four's Summer in the Sixties season, Fantasy Sixties looks back at this explosion of escapist TV.
Contributors include James Chapman (author), Brian Clemens (scriptwriter, The Avengers), Gerald Harper (star of Adam Adamant Lives!), Cathy Johnson (author), Roger Langley (from The Prisoner Appreciation Society: Six of One) and Kim Newman (TV critic).
Fantasy Sixties is on BBC Four Saturday on 8.20pm. Also on that night is a repeat of the Time Shift special, Russell T. Davies: Unscripted (first shown tonight at 10pm) and a screening of the classic sci fi film The Andromeda Strain.
---
---