This week on Farscape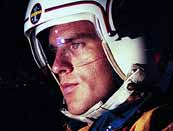 Details of BBC Three's repeat run of the series.
The Farscape screenings have switched to just Saturdays for the time being.
This week, at 8.15pm, you can watch the season one episode They've Got a Secret in which the crew begin searching Moya for any Peacekeeper technology.
---
---