Seventh Voyager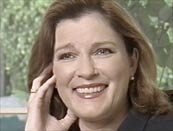 Season seven out on DVD.
With the final series of Voyager out on DVD today it's time to say goodbye. But will the crew find their way back home?
Along their journey there are treats in store - Tom Paris B'Elanna Torres get married and produce their first child, the crew bid farewell to their cook, Neelix, the former Borg Icheb elects to stay on board Voyager with his mentor, Seven of Nine, and the mighty Hirogen have major problems with holographic technology.
Extras on the box set include:
Braving the Unknown: Season Seven
Voyager Time Capsule: The Doctor
Coming Home: The Final Episode
Real Science With Andrè Bormanis
The Making Of Borg Invasion 4D
Inside Voyager's Scenic Art Department
Star Trek Deep Space 9 DVD Trailer
Star Trek The Next Generation DVD Trailer
Star Trek The Original Series DVD Trailer
Gallery
Storyboards
---
---