War of the Worlds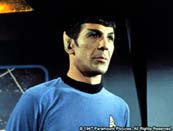 Documentary looks at when a radio adaptation shook America.
Out on 4 July is The Day That Panicked America - The H.G. Wells' War Of The Worlds Scandal
Narrated by Leonard Nimoy, the documentary takes us back to 1938 and the night before Halloween when America was panicked into thinking aliens had landed.
In Newark, New Jersey more than twenty families in a single block rushed from their homes with wet towels over their faces, fleeing from what they believed was a poison - gas raid.
Elsewhere in New York traffic became grid-locked amid scenes of genuine terror as people sought to escape imminent attack.
Across America phone-lines were overloaded as thousands called the police, newspapers and radio stations, seeking advice on protective measures, with many requiring medical treatment for shock.
But it was all just a clever piece of radio - an adaptation by Orson Welles of H.G. Wells' War Of The Worlds.
---
---