Your trusted guide to the decade that redefined big hair.

1980
Larry Hagman introduces the year that Pacman was invented and that John Lennon was shot.


1981
Adam Ant introduces the year that Charles and Di married and MTV went on the air.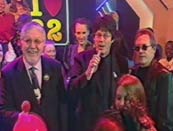 1982
DLT, Mike Read and Tommy Vance welcome you to the year that a pot-bellied alien landed in Hollywood.


1983
Welcome to 1983 Roland Rat introduces the year Breakfast TV arrived and Shergar was kidnapped.


1984
Holly Johnson welcomes you to the year Prince Harry arrived, and the £1 note bowed out.


1985
Grace Jones presents Wham!, Coke, and battery-powered cars.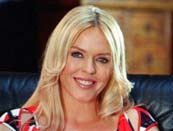 1986
Patsy Kensit introduces the year Argentina won the cup and Sam Fox hit the big time.


1987
Richard E Grant welcomes you to the year that Sunflowers were pricey and stocks were cheap.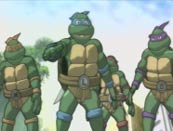 1988
Teenage Mutant Ninja Turtles introduce the year Salman Rusdie went into hiding, and Sue Lawley got unexpected guests.


1989
Jason Donovan introduces the year that Sky went up, and the Wall came down.