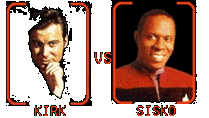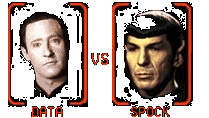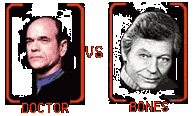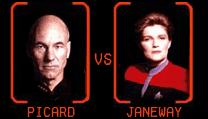 Star Trek Trump Cards
Find out which of the paired heroes wins! Who has better special abilities? Who has the scarier enemies? All is revealed in our utterly trivial timewasting game...
Picard vs. Janeway | Data vs. Spock
Kirk vs. Sisko | The Doctor vs. Bones
Due to the graphics-based nature of this game, pages may load slowly.
Please be patient!