Manchester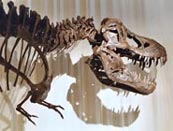 The Manchester Museum.
VIP Passes are still available at this location.
How to get there:
Full travel and visiting details are available at the Manchester Museum website.
We're also offering you a chance to win online. Try our five-question quiz and email us the keyword to tamara.swift@bbc.co.uk to be entered into our ticket draw.
All the answers can be found on the museum's website.Any spare VIP Passes from the museum as at 5 December 2004 will be sent to the first correct entries.
---