How did the Next Generation's mission differ from the first series?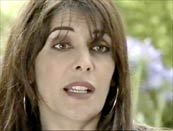 The only difference was that we were going to places where no one had gone before, and the original cast were going to places where no man had been before.
Gene Rodenberry always said that despite all the technology and all the flashing lights and special effects and all that stuff, that fundamentally Star Trek was a people show, and it was about the people on the show who happened to be in these unusual situations.