Top Screen Scientist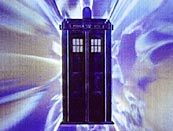 Vote to choose the nation's favourite fictional expert.
It's Spock vs. Scully and Frankenstein vs. Frank 'N' Furter in our search to find Britain's best-loved boffin.
To tie in with the launch of this year's Festival of Science, BBC Cult have teamed up with the British Association for the Advancement of Science in a vote to find the nation's Top Screen Scientist.
Experts in the field have whittled down a huge list of nominees to reach a top ten, but we need your help to decide an outright winner.
You can vote for any of the ten scientists now, but if you're undecided, each week for the next five weeks, two well-known celebrities or scientists will champion a nominee of their choosing.
This week, it's the turn of EastEnders' Adam Woodyatt and Sir Christopher Frayling to champion Mr Spock and Doctor Frankenstein respectively.
The Festival of Science runs from 4-11th September in Exeter.
The vote will run until 20 August, with the results being announced at the start of the festival.
Follow the link to cast your vote now.
---
---