Without a Hitch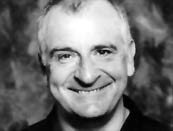 Expect few changes from the Hitchhiker's film.
Zooey Deschanel, who plays Trillian in the film of Douglas Adams' The Hitchhikers Guide to the Galaxy, has been speaking to LatinoReview about the project.
"It was so much fun to make that movie. We had these seven foot tall alien Vogon puppets. They built four different alien planets, the Heart of Gold set, like the most amazing sets and all the actors were great.
Deschanel says that the film is faithful to the original book, "Pretty much everything from the book is included. There's an added character. Most everything that was changed was Douglas Adams' idea to begin with. It was in his hard drive. With each incarnation of that story, there were changes made. Between the radio series and the book and the TV series."
On the subject of sequels, Deschanel, "I think they're going to see how the first one does to see if they want to actually do the rest. But yeah, we all [signed] sequel parts of the contract".
---
---