Five Children and It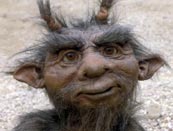 We look back at the BBC adaptation of the E Nesbitt's book.
With a big screen version of Five Children and It heading for the cinemas later in the month, we thought it was time to look back at the fondly-remembered Children's BBC version from 1991.
Click on the link below for clips, trivia and pictures to download to your desktop.
---
---