Final Fat Slags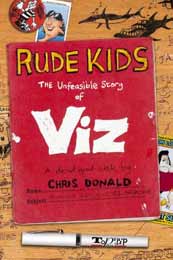 Comic strip scrapped in reaction to "crass" movie version.
BBC News Online reports that Viz have decided to axe its Fat Slags cartoon strip after 14 years, in protest at the film version. The film recently opened to a panning from the critics.
The final strip featuring the Geordie twosome will be published in next week's 25th anniversary edition.
Viz editor, and Fat Slags artist, Graham Drury, said: "I'm sorry to say that the Fat Slags are no more.
"After seeing this crass and ill-conceived film I just don't feel like drawing them again."
"As far as we are concerned the Fat Slags has already been made by Alan Clarke," said Graham.
"His film Rita, Sue and Bob Too is the best film you could hope to make of the Fat Slags.
"This version... bears no relation to the comic strip which we have worked so hard to make a success."
Click on the link below to read our recent interview with Viz founding editor Chris Donald.
---
---