The Firework Code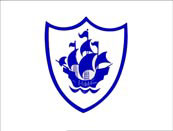 Blue Peter says keep your pets indoors.
Remember, remember the 5th of November, gunpowder, treason and... Blue Peter telling you what to do, and what not to do with fireworks.
Ever watchful of our readers safety, we suddenly remembered that we had a very useful clip on the I Love Blue Peter site of Janet, Simon and Peter going through the firework code.
Click below for some top Bonfire Night advice.
---
---