Battlestar Galactica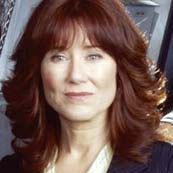 Review: It's The West Wing in space in Colonial Day.
Tom Zarek (Richard Hatch) is back, and this time it's politics. Threatened with the prospect of the maybe-ex-terrorist becoming her Vice President, Laura Roslin shows she can scheme, plot and backstab with the worst of them.
The ensuing machinations lead to a death in custody, an unexpected promotion for Baltar, and a serious ramping up of paranoia levels for us, the audience. Meanwhile, the Caprica subplot starts to make some sense as Helo sees a second Boomer model.
Caprica and a few - very good - CGI shots aside, this is about the least science fiction-ey science fiction out there. Sure, the trappings of big phones and oddly-shaped memos are pure Galactica, but the power struggle so beautifully depicted could happen anywhere. Though most potential politicians don't have an imaginary alien supermodel friend to tell them what to do.
The murkier realities and shades of grey in politics are ably acknowledged here - we're on President Roslin's side, despite behaving very badly to her oldest ally. Tom Zarek may be a murderer but his political ideas make a lot of sense. And Starbuck and Apollo are our heroes, yet they're not above a bit of police brutality away from prying eyes.
So, there's plenty to think about, but there's also the simple joy of watching the superb performances, especially of James Callis as Baltar and Mary McDonnell as Roslin. There's also wonderful editing, a visceral fight scene, Baltar doing naughty things in a toilet, Apollo with his top off and Starbuck in a pretty dress.
Can this show top this episode with its last two parter? It's hard to imagine, but I'm dying to find out.
---
---