More Galactica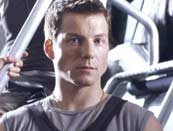 Second season confirmed by the Sci Fi Channel.
Sci Fi announced the news of a second run after the show got good ratings for its first five episodes in the US.
Details of how many episodes have been commissioned and who will be returning from the first season are expected to be announced soon.
There has been concern that ratings for the US run of the series would be low, as many fans had reportedly downloaded the episodes after its run on Sky One in the UK.
---
---