Brilliantly bad book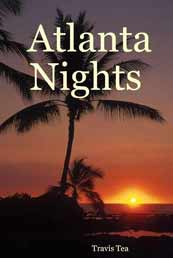 Science fiction authors hoax publisher with terrible tome.
A group of science fiction and fantasy authors have taken revenge on a publisher whose rude comments about SF riled them.
They also suspected PublishAmerica, whose website carried the comments, of accepting submissions without reading them, so they decided to put it to the test. Deliberately setting out to write the worst book possible, they came up with Atlanta Nights, supposedly written by Travis Tea. (Try saying it out loud.)
Despite being full of mistakes, such as having two chapter 12s and no chapter 21, and containing lines like, "Heedless of consequences, she husked voice seductively," the manuscript was accepted by PublishAmerica.
Once the hoax was revealed, they withdrew their offer, though the book is available to buy from print-on-demand site Lulu, where it's apparently doing well. As the cover blurb says, "You have to read this book to believe it."
---
---